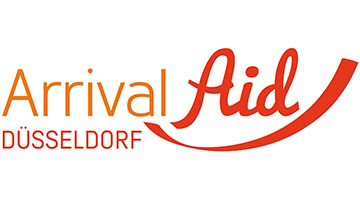 Arrival Aid
This special procedural advice from a trained employee has been available at Hispi since 2018. Arrival Aid Düsseldorf is offered by Diakonie Düsseldorf as part of the EU project »Empowerment of Vulnerable Persons in the Asylum Procedure« (EVA) in cooperation with Arrival Aid Munich. Volunteers have been qualified to accompany refugees in the asylum procedure. The volunteers prepare refugees for the interview at the Federal Office for Migration and Refugees (BAMF), for the oral hearing at the administrative court and for the hearing in the revocation procedure. If necessary, they accompany those seeking advice to their appointments.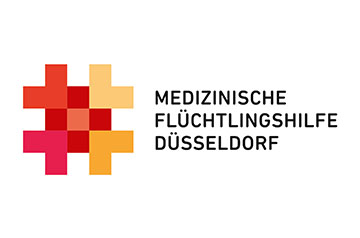 Medidus – FSMED refugee aid, organized by Heinrich Heine University Düsseldorf
Since 2018, Medidus has been offering appointments at Hispi twice a week to create a digital patient record. Following their concept of medical support by medical students in cooperation with interpreters, they developed anamnesis sheets in eight different languages and 12 different subject areas. An essential part of a successful treatment is smooth communication between doctor and patient – both so that the doctor knows how to treat the patient and how the patient should deal with his illness.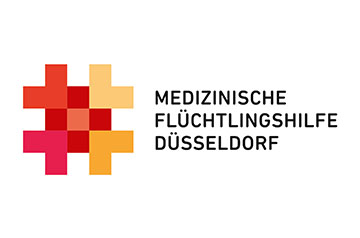 Office for Migration and Integration of the City of Düsseldorf
Since 2018 Hispi has received grants from the Office for Migration and Integration. The organizational management of Hispi participates in the "Asylum Round Table" in Düsseldorf City Hall to share experiences and views regarding refugees and migration.
Cultural Office of the City of Düsseldorf
The Düsseldorf Cultural Office finances courses for refugees offering free style oil painting, which take place at Hispi.